With 2016 finally in the rear view, we look at the biggest numbers of the year.
Also be sure to check out the Top Porn Stars of 2016, the Top Turn-Ons By Country, the most porn-obsessed countries and more in
Part 1
and
Part 2
of
XHamster's 2016 Year in Review.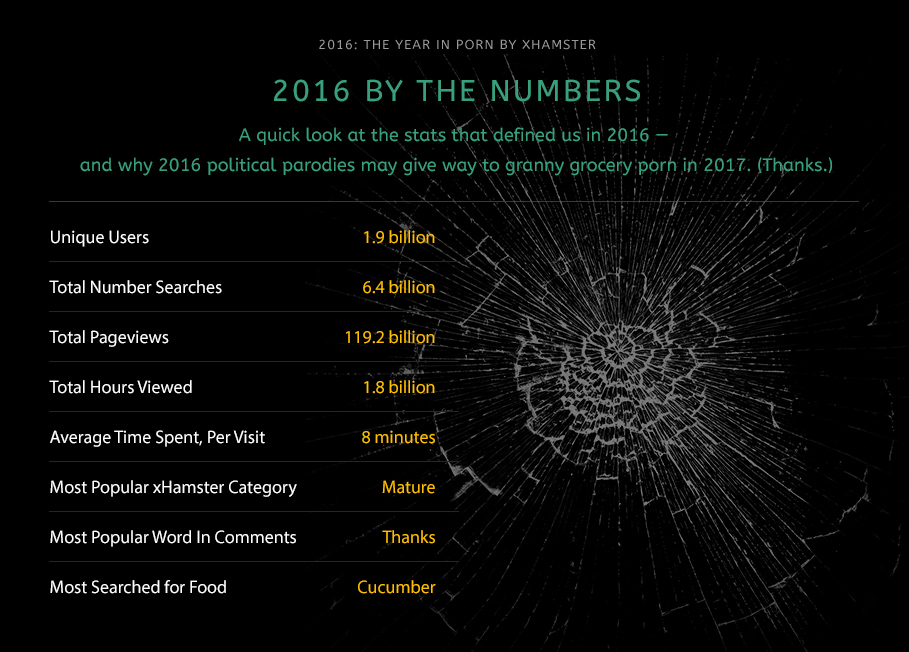 For those of you who can't do math, that's 205,479 YEARS of porn we watched. GAH!
...
Ga verder»